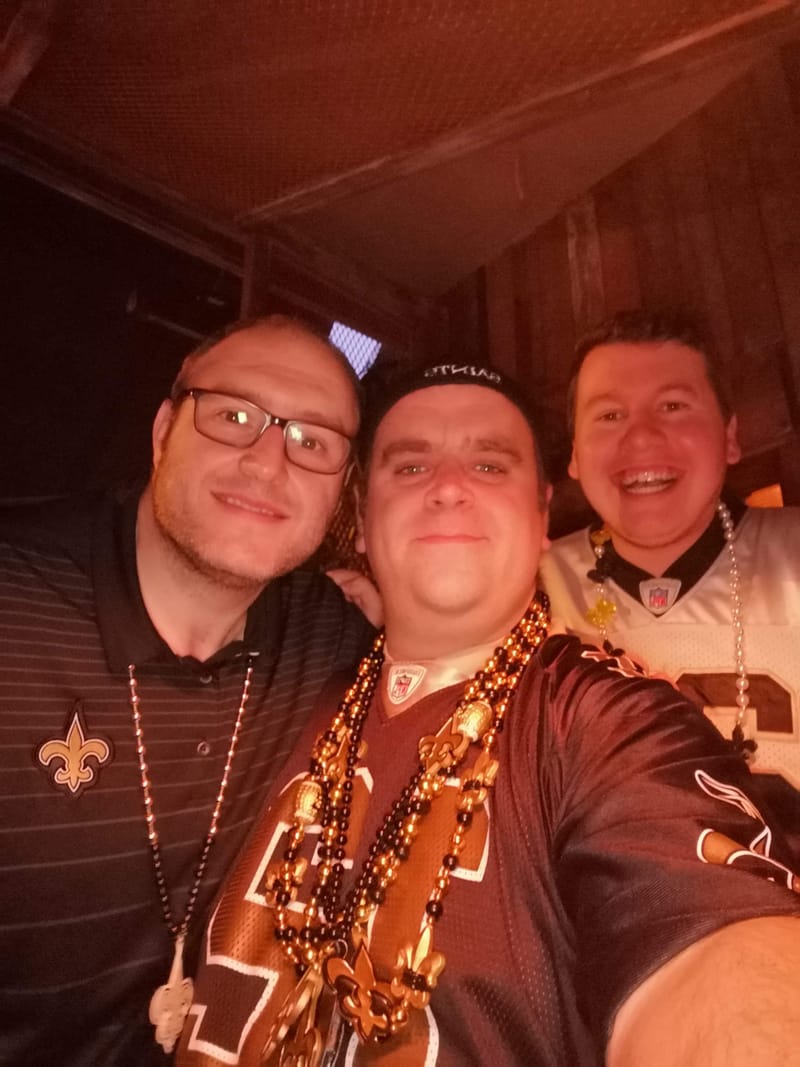 Welcome to the Saints UK Hub. A UK based fan site dedicated to the New Orleans Saints.
The idea for a website came from a conversation we had when recording the UK Saints Podcast a couple of years ago. The idea of this site is to bring together Saints fans from all over the UK and Europe (No Brexit here!)
The Saints fan base especially in the UK has grown massively over the last couple of years and through this website, the Dome Patrol United Podcast and Twitter accounts we want to make the Saints fan base one of the biggest and most passionate in the UK. We now have an active WhatsApp group with over 50 UK Saints fans in it and in October last year we had our first ever UK Saints Fans meet up in London with over 30 people attending from all over the UK and America! We are going from strength to strength!
If there are any UK Saints fans out there who would like to contribute to this website please get in touch on twitter (@SaintsUKHub) or use the contact page at the bottom of the website and i will endeavour to come back to you as soon as I can
WHODAT!!!
James