We have reached the halfway point of the season and the Saints are sitting very nicely at 7-1. The three of us have all been discussing who we think the mid season MVP is and we all have someone different in mind.
We all put our case forward now for the person we think should be the mid season MVP.
ASH
My mid-season MVP award goes to Vonn Bell.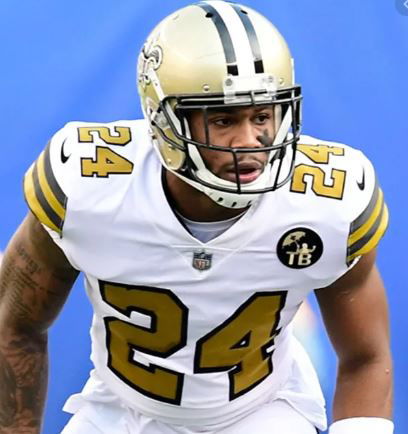 It's a contract year for Vonn Bell and what a season he is having too.
Eight games have come and gone and he has racked up 50 tackles combined, 35 solo and 15 assisted tackles, 2 QB hits, 2 tackles for loss, 3 pass deflections, 2 forced fumbles, 4 fumble recoveries, and a touchdown which came in week three against the Seahawks. I really hope the Saints pay him this season as he deserves every penny he gets, if not someone will get a great safety coming into their secondary core.
BEN
My mid season MVP award goes to Michael Thomas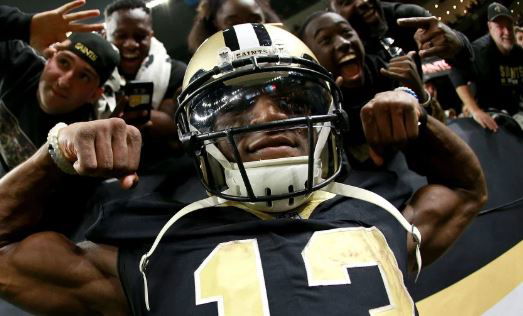 A strange season it has been so far with the Saints being 7-1 and without the future hall of famer Drew Brees under centre. Teddy Bridgewater came in half way through week 2 and many thought the Saints were done for the year without Drew Brees. The Saints needed the ultimate next man up and a new star they can rely and that is what they got from Michael Thomas so far this season.
After becoming the highest paid receiver in the summer many hoped his performances wouldn't drop off now that he has been paid, but quite the opposite has happened. Thomas has made his price tag look a bargain so far this season and somehow elevated his game to a level I didn't think was possible. No matter who you put on Thomas he will live up to his title: Can't Guard Mike. Even Jalen Ramsey when playing for the Jags didn't want to go up against Thomas who has looked unstoppable this season. Thomas who has been targeted 89 times with 73 receptions really took the Saints passing game on his back and being a real comfort blanket for Teddy.
Thomas has put this Saints team on his back with the injuries to Kamara, Brees and Cook and carried them along with a stellar defence to 7-1. Thomas is also leading the league in receptions & yards with 73 receptions and 875 yards and is well on pace to break the record for single season receptions and to go over 1000 yards yet again this season.
If Thomas carries on the second half of the season as he performed in the first then he has a real shot at MVP of the whole league.
JAMES
My mid season MVP award goes to Teddy Bridgewater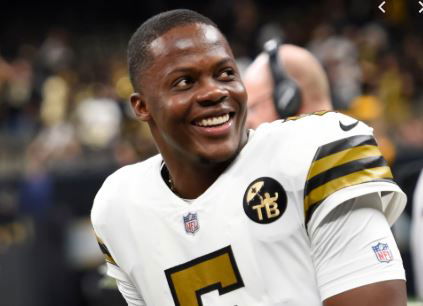 Where would be without the best back up QB in the league? I shudder to think.... All Teddy did was come in and play his first meaningful football for over three years and in that stretch led the Saints to a 5-0 record which gives us a real shot at the number one seed in the playoffs for the second year in a row.
There were many a dissenting voice from the Who Dat nation who didn't think Teddy was capable of filling in for Brees, basing this entirely off the Panthers game in week 17 least year when the entire offensive line was rested ready for the playoffs. This was completely unfair and I think you can now see the way the crowd have been chanting his name that he is more than worthy and will now go down in Saints folklore for his 5 week stretch this season.
Look at the games we won with Teddy under centre @Seattle, vs Dallas, Vs Tampa Bay, @Jacksonville and @Chicago. That is a brutal stretch that would have been difficult with Drew but to go 5-0 shows that Teddy is more than capable of being a starter in this league and maybe with the Saints.
Now Drew is back we may not see Teddy much but rest assured should we go on to win the SuperBowl this year Teddy will deserve his ring as much as anyone
If there is anyone else you believe should be considered please let us now in the comments below!
WHODAT!!!!