As we approach the start of the 2019 season here are three things that I am looking forward to in 2019
Michael Thomas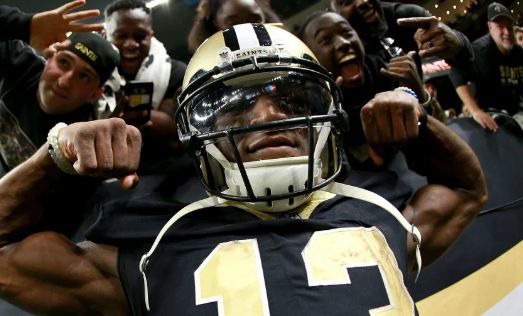 As we all know Mike got paid this off season. There was a small period of worry when he held out until it was done but in the end he signed a 5 year $100 million deal to make him the highest paid WR in NFL history. For the 1st three years of his career MT has improved each year and he holds the record for most catches in the 1st three years of a career with 321 receptions. His stat line is impressive:
Games Played - 47
Receptions - 321
Yards - 3787
Touchdowns - 23
The touchdowns is the only slight on his record so far, however, i expect there to be a big jump in touchdowns for MT this year as with Kamara and new addition Jared Cook he will see much more advantageous coverage's so it is safe to assume I am expecting BIG things from @cantguardmike in 2019.
The Defence
Once the laughing stock of the NFL the Saints defence has come on in leaps and bounds over the last two years. We now have bonafide top 5 players at every level of the defence. Cam Jordan, DeMario Davis and Marshon Lattimore are among the best at their respective positions, they are very well backed up by Sheldon Rankins (who was probably our best defender in 2018), Alex Anzalone, Eli Apple and Marcus Williams/Vonn Bell as safties.
I am expecting breakout seasons from Anzalone and Bell in 2019 and if these two can improve as I am expecting them too then the 2019 defence could be special. Also watch out for a dominant season from Lattimore, it's often the third season where CB's breakout and this is something that Lattimore himself has referenced this offseason.
Drew Brees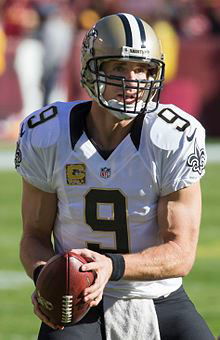 I have said this on record many times over the off-season, I fully expect 2019 to be Drew Brees last season, especially if the Saints go on to lift the Lombardi trophy in February. Brees already holds the majority of the career passing records and at some point this year he will take the career passing touchdown record (he starts this season 19 behind Peyton Manning). Not only that, after the last two years of heart break for the Saints he will be desperate to get the Saints back to the super bowl and have a shot at cementing his legacy as one of the best QB's to play the game.
Anyone have anything else they are looking forward too? Let me know @saintsukhub
WHODAT!
James